15 years of successful work in the production of special fasteners! Fast delivery to every part of the Russian Federation.
SILENA is a producer of studs and nuts for pipe flange connections.
The raw materials purchased by the fasteners plant, first of all, pass the necessary quality testing of compliance with the current regulatory documents. If necessary, additional tests are carried out..
Furthermore, during the incoming inspection, as a matter of course, a visual inspection control of lengths and quantities (VIC) is carried out. The diameter of rolled products is determined (and for hexagonal rolled products – external dimensions) to exclude the transfer of materials with geometry deviations to production.
In order to determine the need for additional heat treatment of the material, its actual mechanical properties (hardness, toughness, etc.) are determined.
Also, the values of the chemical composition of steel grades are determined for compliance with the values in quality certificates.
In the production of studs, the following production processes are used:
Resawing of rolled metal into billets of the required length;
Cutting of rolled metal into billets;
Billet turning;
Thread cutting;
Thread rolling;
Branding of finished products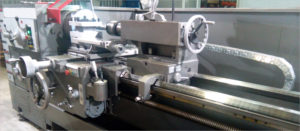 In the production of studs (diameters from M 12 and above), we use the thread rolling method with a tolerance field of 6g (8g). This method allows the production of type A and type B studs and is more economical.
Our fasteners plant produces studs from heat-resistant, stainless and other alloy steels. Such as: 35, 40Х, 30ХМА, 20ХН3А, 09Г2С, 20Х13, 12Х18Н10Т, 14Х17Н2, 10Х17Н13М2Т, 45Х12Н14В2М, 25Х1МФ, 37Х12Н8Г8МФБ, 18Х2Н4МА etc. Stud production is carried out according to: GOST 9066-75, 22032-76, 22033-76, 22034-76, 22035-76, 22036-76, 22037-76, 22038-76, 22039-76, 22040-76, 22041-76, 22042-76, 22043-76, по ОSТ 26-2040-96 etc., We also produce full bore studs and according to the Customer drawings.
In addition to studs for pipe flange connections, the plant produces nuts from various steels. We accept orders according to the Customer drawings.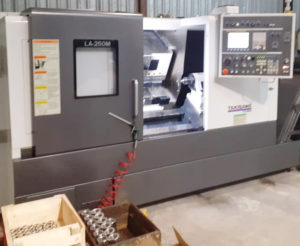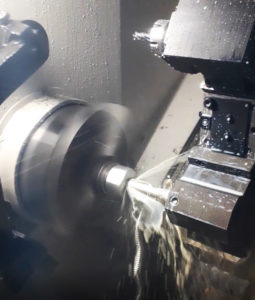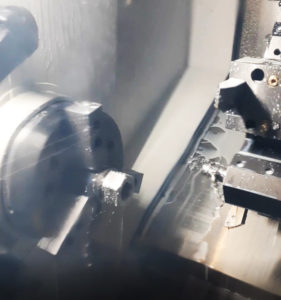 Product output.
Control of products is performed at all stages of their production:
During the preparatory processes (resawing and cutting of rolled metal), the length of the billets and the absence of deformation are periodically monitored;
When thread cutting and rolling – external, internal and average thread diameter, pitch and profile angle;
As a result, the final inspection of the fasteners includes an external inspection. This is the compliance of the design with the requirements of the Regulatory Documents, the absence of unacceptable defects, the presence of a stamp. Further – control of geometric dimensions (length and outer diameter of the thread). And quality control of the thread with calibers.
A large stock of finished products is concentrated in the warehouse.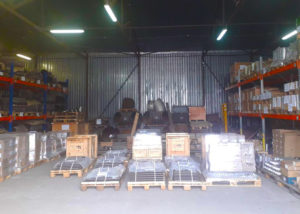 A reference point for long-term cooperation
We help you achieve your goals
Flexible system of discounts
Individual approach
Универсальный подход к клиенту Universal approach to the client
Transparent, fast and easy
We have been working since 2002 with more than 19 years of experience
We help you achieve your goals
Own production facilities
Individual approach
Delivery to any city in Russia
Transparent, fast and easy